Fox News contributor and former Democrat Tulsi Gabbard called out the Associated Press on "Hannity," Tuesday, accusing a reporter of "exploiting" a racially-motivated shooting in Jacksonville, Fla., to attack Gov. Ron DeSantis. Gabbard said it's another example of a mainstream news reporter inserting political biases and narratives instead of "just reporting the news." 
DESANTIS, CONSERVATIVES ERUPT ON AP REPORT JUSTIFYING NAACP 'TRAVEL ADVISORY' FOR BLACKS IN WAKE OF SHOOTING
TULSI GABBARD: I know you remember as well as I do back when the AP was a trusted news source that would objectively just report the news, just report information. They have now become the "Associated Propaganda," seeing how they're inserting their political bias in political narrative, writing pieces that sound a lot more like opinion pieces than they do just actually reporting the news. And especially in this situation, how offensive and egregious it is that they're exploiting this terrible tragedy to once again advance their own political agenda, which is completely aligned with the agenda of the Democrat elite. They don't care about the people. They don't care about information. They don't care about facts. They don't care about the consequences, the devastating and dangerous consequences of their actions. We, the American people, we just want information. We want these people to show us the respect of being intelligent human beings, adults. We have a will of our own. We can draw your own conclusions based on the facts that we receive. But they don't see us as that. They disrespect us and our intelligence by assuming that they can just feed us whatever propaganda they want. We're just going to soak it up. We're not that stupid.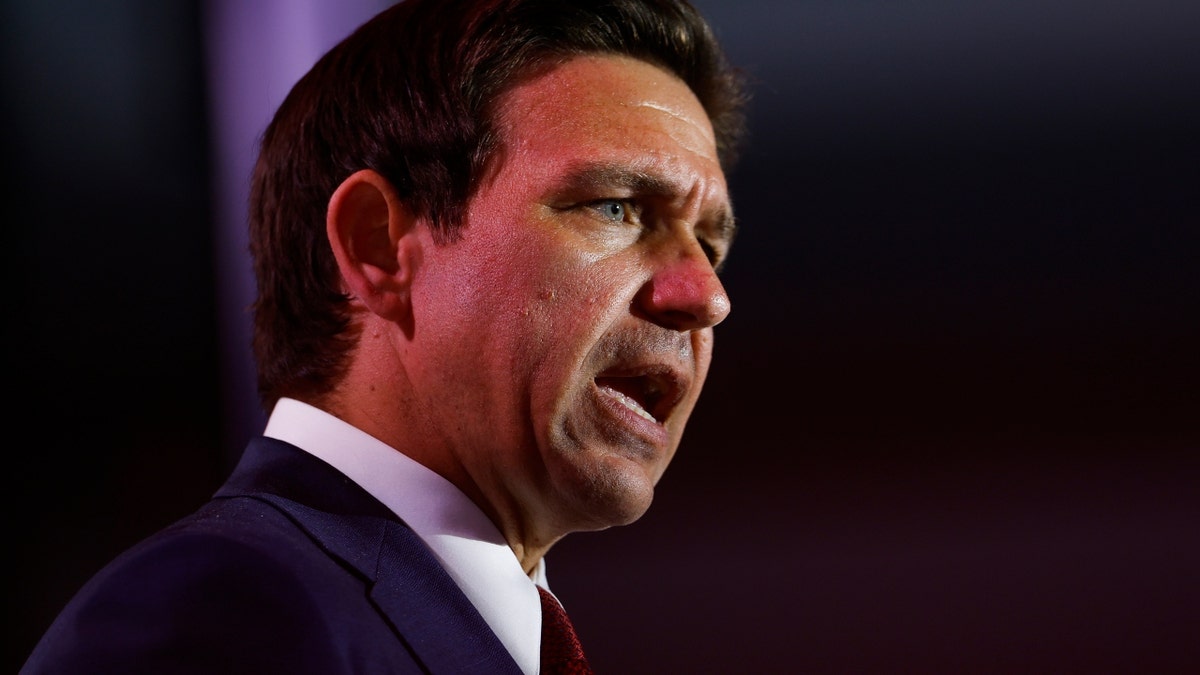 A report from the Associated Press appeared to suggest the NAACP's past warning for Black Americans against traveling to Florida was retroactively justified by the tragic shooting, leading to sharp backlash against the outlet from the DeSantis campaign and other conservatives.
Earlier this year, the National Association for the Advancement of Colored People (NAACP) received extensive media attention after issuing a warning that Black Americans should avoid traveling to Florida, accusing Gov. DeSantis of an "all-out attack" on Black Americans. The move by the NAACP was widely dismissed on the right as a politicized message to grab attention.
But AP reporter Steve Peoples cited the advisory in a post on X about how DeSantis "scoffed" at the group but "just three months later" is dealing with the aftermath of the shooting in Jacksonville, where a White gunman shot and killed three Black people in what police say was a racially motivated massacre.
"Ron DeSantis scoffed when the NAACP issued a travel advisory this spring warning Black people to use 'extreme care' if traveling to Florida," Peoples wrote on X, formerly known as Twitter, as he linked to a piece he co-wrote. "Just three months later, DeSantis is leading his state through the aftermath of a racist attack that left three African Americans dead. Black leaders in Florida — and across the nation — say they're outraged by his actions and rhetoric ahead of the shooting."
The AP report, "Florida Governor Ron DeSantis faces Black leaders' anger after racist killings in Jacksonville," slammed DeSantis for denying that America is still subject to "systemic racism." It also quoted NAACP President Derrick Johnson saying DeSantis deserved blame for the killings.
CLICK TO GET THE FOX NEWS APP
The DeSantis campaign fired back in a statement to the AP.
"'This shooting was a terrible tragedy, and it is reprehensible that The Associated Press has decided to collect and amplify false talking points as 'reporting' on this horrific event,' said DeSantis campaign spokesman Bryan Griffin. 'Ron DeSantis has condemned these racially motivated murders repeatedly in the strongest language possible. … He will not tolerate racial hatred or violence in Florida, and we reject your politicization of this horrible event."
Fox News' Alexander Hall contributed to this report.
For more Culture, Media, Education, Opinion, and channel coverage, visit foxnews.com/media