No charges will be filed against a homeowner who shot and killed a 20-year-old University of South Carolina student who accidentally tried to enter the wrong house on the street where he lived and was mistaken for a burglar, police said Wednesday.
The Columbia, South Carolina, Police Department said that after an investigation, and consulting with prosecutors from the Fifth Circuit Solicitor's Office, the fatal shooting of Nicholas Anthony Donofrio early Saturday morning was deemed a "justifiable homicide."
"This is a heartbreaking case for all involved," Columbia Police Chief W.H. "Skip" Holbrook said in a statement. "Our lead investigator has diligently worked to gather all the facts surrounding this incident. He has also maintained contact with the Donofrio family throughout the investigation. We at the Columbia Police Department extend our deepest condolences for their immeasurable loss."
The decision not to charge the homeowner was based on several factors, police said, including evidence gathered at the scene, a review of surveillance video that captured the moments before the shooting, audio evidence and witness statements.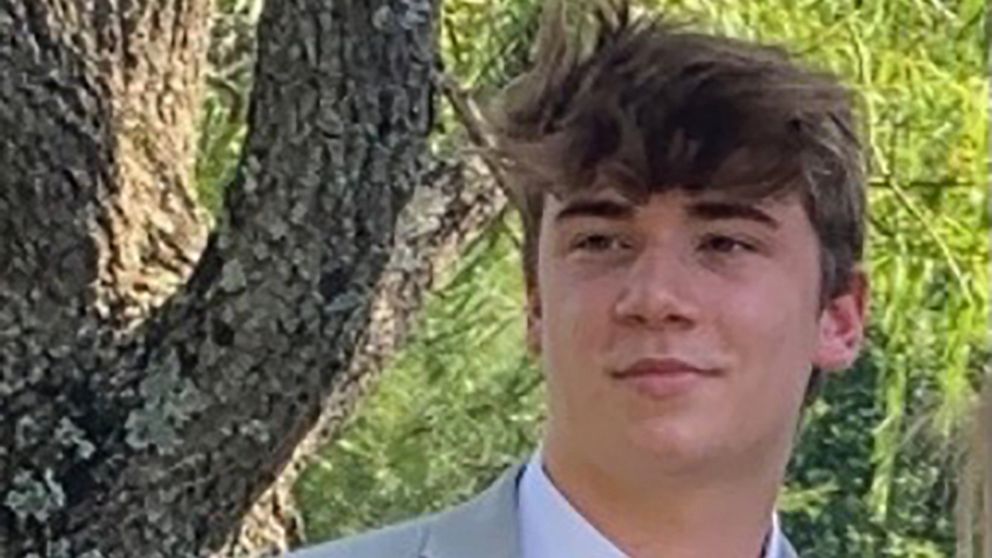 The shooting unfolded just before 2 a.m. Saturday on the street where Donofrio had just moved into a fraternity house about a week earlier, according to police and a statement issued by Donofrio's family.
"CPD investigators determined that Donofrio, who resided on South Holly Street, mistakenly went to the wrong home and attempted to enter by repeatedly knocking, banging, and kicking at the front door while manipulating the door handle," police said in a statement.
As Donofrio was kicking the front door, a woman who lives at the house called 911 while the homeowner went to retrieve a firearm, police said.
"While the female was still on the phone with emergency dispatchers, Donofrio broke the front door glass window and reached in to manipulate the doorknob," according to the police statement. "At that time, the male resident fired a single shot through the broken door window striking Donofrio in the upper body."
The incident was initially reported as a burglary and upgraded to a shots fired call, police said. When officers arrived at the scene, they discovered Donofrio dead on the front porch, according to police.
The investigation found that the homeowner, whose name was not released, was legally in possession of a firearm and legally owned the gun "for the purpose of personal and home protection, police said.
Police said they are still awaiting toxicology reports from the medical examiner's office "to determine the victim's type and level of impairment."
Donofrio's parents, Lou and Dina Donofrio of Madison, Connecticut, told ABC affiliate station WTNH in New Haven, Connecticut, their son was a member of the Phi Kappa Sigma fraternity and was studying applied exercise science. The parents said they moved him into an off-campus fraternity house last week, adding their son was excited to live with friends for his junior year.
Classes for the fall semester at the University of South Carolina began on Aug. 24.
"We were very proud of Nick. We were lucky to be his parents. He was the son every parent would wish for," Lou and Dina Donofrio said in a statement. "He was loved by his brother, grandparents, aunts, uncles, cousins and extended family. He had a group of friends that were like his brothers. He was funny, smart and compassionate and loved life. We will miss him immeasurably."
Madison Public Schools officials in Connecticut said Donofrio graduated from Daniel Hand High School in 2021, where he played on the varsity basketball team.
"Nick was an exceptional young man who excelled in the classroom and as an athlete. Our thoughts are with Nick's family and friends at this time," according to a statement from the school district.
Donofrio's parents said their son also played basketball for the University of New England in Maine during his freshman year, before transferring to the University of South Carolina for his sophomore year.