After a one-year hiatus, the special bowhunt at Middle Creek Wildlife Management Area is back on the schedule for this fall.
Every year for the past several years, the Pennsylvania Game Commission has hosted a special lottery-based, archery deer hunt at its Middle Creek property on the Lancaster-Lebanon county line.
Last year, however, the hunt was canceled in late summer after deer at Middle Creek and other parts of southeast Pennsylvania were found dead in late summer.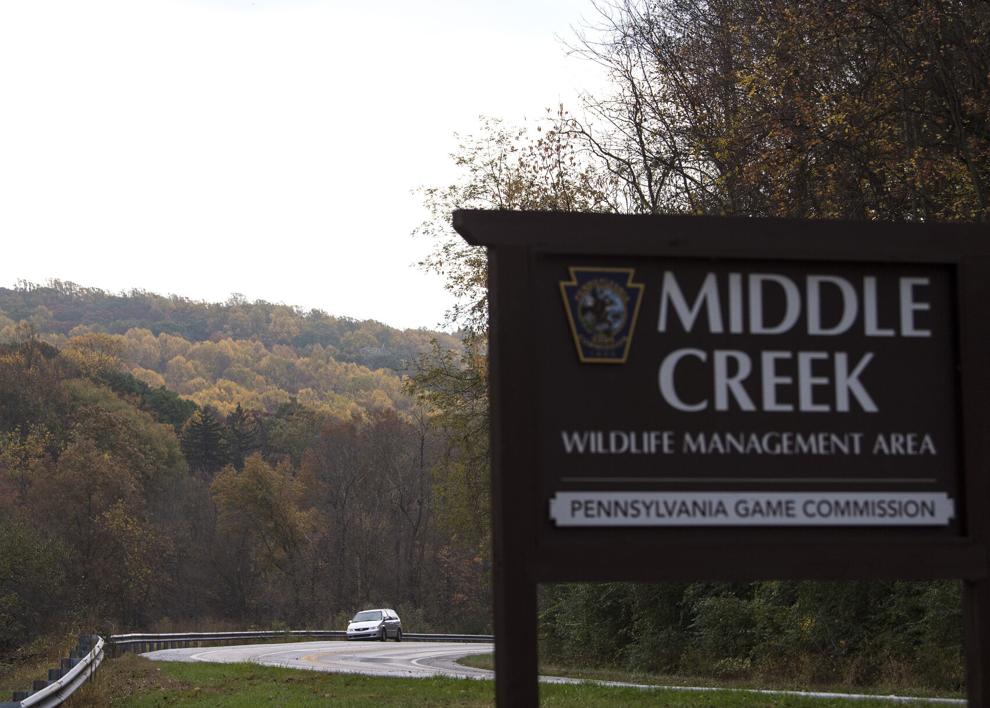 Through laboratory testing, it was determined that two deer found dead at Middle Creek died from EHD, an often-fatal illness transmitted to deer through insect bites.
The disease damages blood vessels, often producing symptoms in white-tailed deer about seven days after infection, according to the Game Commission. Symptoms can include neck and face swelling; loss of appetite; lethargy and weakness; respiratory distress; fever; and excessive salivating. Infected deer often have mouth ulcers and sometimes bleed from their noses and mouths or develop swollen, blue-colored tongues, according to the commission.
Upon discovering the dead deer, Game Commission officials decided to pull the plug on the 2022 bowhunt at Middle Creek, rather than risk the possibility of hunters chasing a depleted herd.
According to Lauren Ferreri, who manages Middle Creek for the Game Commission, 16 deer were found dead at Middle Creek last summer, and those deer are believed to have all died from EHD.
Some of those deer "were really impressive bucks," Ferreri said.
That's not a huge number, so there should be plenty of deer for hunters to chase this fall, she said.
"Good news is that I think the deer population is doing fine from what we are seeing here," Ferreri said.
"I have seen some deer that are looking really great in terms of antler growth, but a lot of doe and healthy fawns around too."
Also good news is that Middle Creek was recently removed from Chronic Wasting Disease Management Area 4, which covers nearly all of Lancaster County.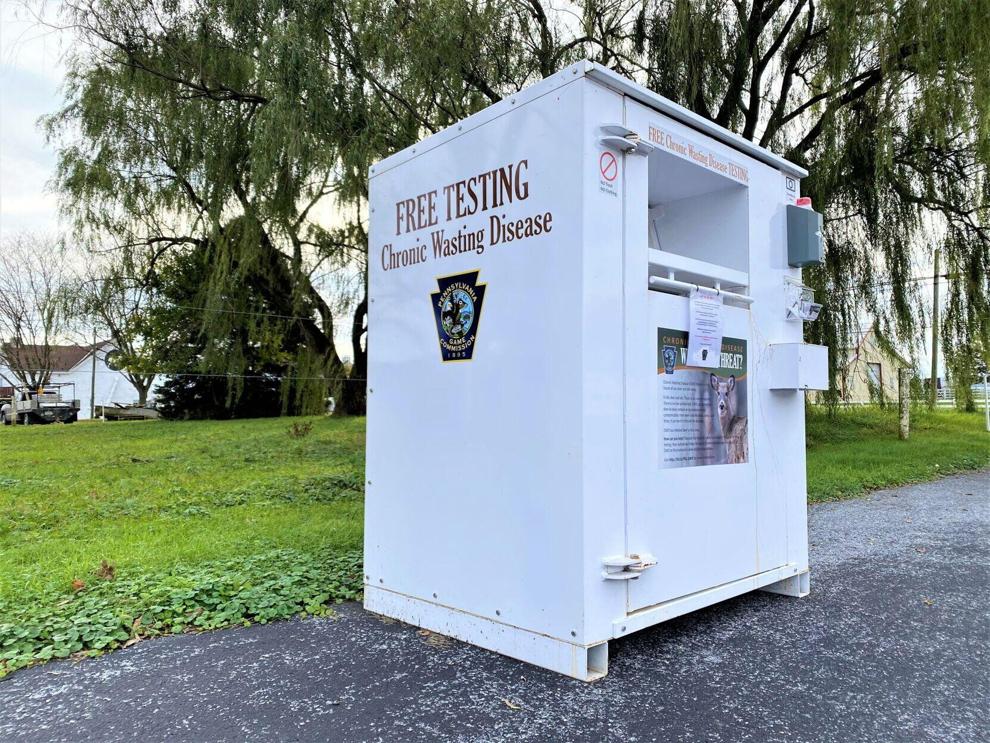 That removal came because the Middle Creek area has gone five years without any reported cases of CWD, following the discovery of the always-fatal disease in captive deer in West Cocalico Township in 2018.
In removing Middle Creek from DMA 4, hunters participating in the hunt there no longer have to follow the stringent rules for dealing with harvested deer that come with the DMA designation.
Bowhunters have until Aug. 31 to register for the Middle Creek hunt lottery. The drawing is scheduled for Sept. 6.
The hunt is broken up into three week-long hunting periods.
Fifteen hunters per week are drawn, for a total of 45 hunters.
Each hunter is assigned a zone where they can hunt for the entire week that they draw. There are five zones ranging in size from 154 acres to 327.
The hunting zones are in Middle Creek's controlled access area. This is an area of the property that is not accessible to the general public. People are only allowed in for special hunts.
Hunters can scout their zones and hang tree stands and cameras on the Sunday before their designated week.
For this year, the hunting weeks are Sept. 30-Oct. 7; Oct. 14-21; and Oct. 28-Nov. 4.
More Deer Season News: 
You'll notice there's a week in between each hunting week when no hunting is allowed. That's to provide a week before each hunt when no one is in the zones disturbing the deer.
For the hunt, everyone is allowed to shoot antlerless deer. One of the eligibility requirements for the hunt is having a Wildlife Management Unit 5B doe tag.
Once all hunters are selected for the hunt, the Game Commission then will hold a drawing among those hunters to pick about 20 who also will be allowed to shoot bucks, provided they still have unfilled tags by the time they hunt.
If you've ever driven through the loop road at Middle Creek, or along the public roads surrounding the controlled access area, then you know there are some slammer bucks in there.
And no one hunts them except for the bowhunters selected for this special hunt.
Unlike previous years, the Game Commission this year plans to draw 15 hunters who will be alternates to fill in spots left vacant by selected hunters.
Every year, the agency has noticed that several hunters who took the time to apply for the hunt, and were then lucky enough to be drawn, didn't show up to hunt during their selected weeks.
Not wanting to waste that opportunity, Ferreri said alternate hunters will be drawn this year to fill in those spots, if there are vacancies.
This is a quality opportunity to bowhunt an extremely lightly pressured deer herd on one of the best managed properties for wildlife in the state.
How do you enter?
Go to the Game Commission's licensing website at huntfish.pa.gov. Login to your account, and then click on the "Buy Applications" tab.
You'll then see a list of applications, including "Middle Creek Archery Deer Hunt Application." Click on that and follow the prompts.
Even though it says "Buy Application," there is no fee to enter this lottery.
Selected hunters will be notified after the drawing Sept. 6.
P.J. Reilly is an LNP | LancasterOnline outdoors writer. Email him at preilly@lnpnews.com.